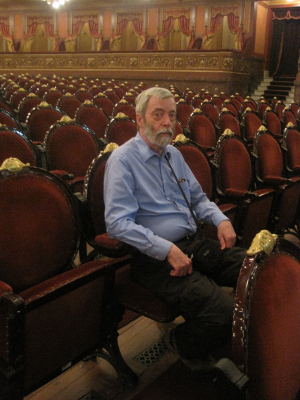 Buenos Aires 2017: Finally at the Teatro Colon !

Detlev Koester's Travel Plans
If you don't get an answer to your emails, please have a look at
my travel plans.



... and counting Penguins in Ushuaia

Detlev Koester
Astrophysics at the University of Kiel
Universität Kiel / University of Kiel, Germany
Astrophysik Kiel / Astrophysics Kiel

European White Dwarf Workshops
1974 - 2018
A Short History
and some pictures from past workshops, which are important meetings in the area of white dwarf research.
Detlev Koester
Astrophysical papers on ADS